Experience with stabbing and M/U of 20" BTC connections on a semi-submersible
Dear members
We'd value your experience (and opinion) on this topic.
As preparations for an upcoming virtual (online) DWOP, I'm reading a Drilling Programme that has a mixed string of 20" casing, including 24 jjoints of 94 lb/ft with BTC connections. The well will be drilled off a moored semi-sub.
I am concerned about being able to stab and M/U these connections (to the visual marks) safely and efficiently. I recall, in the North Sea, that we even had problems with the lighter 13-3/8" 68 lb/ft casing and ended up adopting a No-Cross Coupling design.
Perhaps I'm being over-anxious, but I'd value input from the forum, especially those who have been personally involved in running such large strings on a floating rig.
Thanks
Dave
9 Answer(s)
PLEASE LOGIN OR SIGN UP TO JOIN THE DISCUSSION
---
Support Spread
We need the support of our members to keep our forum online. If you find the information on spread useful please consider a donation

Posted by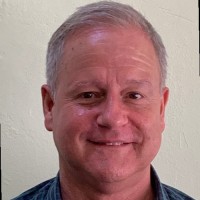 Related Discussions
---
vam thread
---
Buoyancy Assisted Casing Equipment
---
10 3/4" Casing Coupling Clearance
---
Keeping People off Casing
---
External coating of surface casing
---