Help us find: 20" Xover joint for Subsea Well
Dear members
This week's challenge.
We need your help to track down one (1), and preferably two (2), joints of 20" casing.
The details are:
Minimum and maximum length
Connection type on either end

Box: 20" OD X 0.625 WT, VIPER-3ST
Pin: 20"OD x 0.812" WT, H60/MT

Weight, Grade etc

Anything above X65 and 0.625" WT is of interest, as long as connections are compatible.
If you know where these are located, and/or someone else who might be able to assist, please respond here.
Thanks and kind regards
Dave
4 Answer(s)
PLEASE LOGIN OR SIGN UP TO JOIN THE DISCUSSION
---
Support Spread
We need the support of our members to keep our forum online. If you find the information on spread useful please consider a donation

Posted by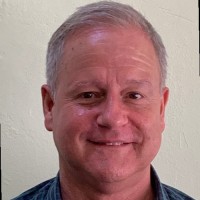 Related Discussions
---
vam thread
---
Buoyancy Assisted Casing Equipment
---
10 3/4" Casing Coupling Clearance
---
Keeping People off Casing
---
External coating of surface casing
---