Drilling 8 1/2" hole out of 20" shoe
At a recent DWOP, a suggestion was made to drill 8 1/2" section out
of 20" shoe (Reason : to appraise a nearby shallow horizon, before
plugging back and drilling the main bore to TD.
The idea was rejected due to concerns about cleaning the casing ID
at the low rates that would prevail through the BHA.
Does anyone have any experience of this and, if so :
> Was any special equipment used ?
> How did it go ?
> What would you recommend ?
Many thanks
Dave Taylor
4 Answer(s)
PLEASE LOGIN OR SIGN UP TO JOIN THE DISCUSSION
---
Support Spread
We need the support of our members to keep our forum online. If you find the information on spread useful please consider a donation

Posted by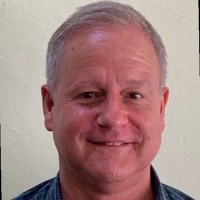 Related Discussions
---
37" HoleOpeners
---
Flexjoint wearbuushings
---
Clearing site for landrigs
---
Thru tubing fishing
---
Maximum Torque for 13.3/8" Buttress
---