Performance coaches urgently needed
Hi folks,
As you know, the revenue-earning side of my business is a Performance consultancy. Amongst other things, we provide safety-performance coaches to wellsite and office.
We have a urgent need for one coach to supplement our existing two teams, as we build a third. Ideally you will know great people who are just finishing a contract or have temporarily moved out of this field but are keen to return.
Candidates should have good computer skills (Word, Excel, Powerpoint), at least 8 years drilling/completion experience and a genuine desire to help bring out the best in others.
Job is either UK or SE Asia, depending on the candidates skillset.
Please email direct to : fantasticjobs@relentlesspursuit.co.uk
Many thanks
Dave
0 Answer(s)
PLEASE LOGIN OR SIGN UP TO JOIN THE DISCUSSION
---
Support Spread
We need the support of our members to keep our forum online. If you find the information on spread useful please consider a donation

Posted by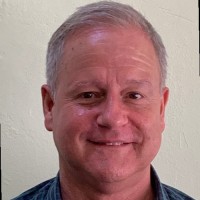 Related Discussions
---
Relentless Pursuit of Perfection Ltd launches Full Recruitment Service
---
Urgent need for a petroleum engineering job experience
---