Relentless Pursuit of Perfection Ltd launches Full Recruitment Service
Relentless Pursuit of Perfection (rp²) has been providing high quality coaching and facilitation services to the worldwide Oil drilling community for the past 15 years. This has involved ~275 workshops attended by 12,000 people.
During this time there has been a strong demand from both Employers and Employees to match job opportunities with people. However this service has been very ad hoc. As a result rp² decided to formalise this service and launch a Recruitment Service.
There are thousands of Recruitment Companies out there but what sets rp² apart is that it only focuses on Drilling and associated professions. Specifically;
Drilling Engineers and Sr. Drilling Engineers

Drilling Supervisors

Drilling Superintendents

Drilling Managers

Fluids or Mud/Cement Engineers.

QHSE Managers

Completion Engineers and Supervisors

Subsea Engineers

Reservoir Engineers

Contracts & Logistics personnel
The services we offer are flexible as we aim to service your needs. If you are in a hurry and need somebody "˜yesterday´ we will tap into our extensive network where we maintain a register of who is currently off assignment and suitable for your requirements. Alternatively if you are wanting a full search service and are planning further ahead we will headhunt the ideal candidate for you.
At rp² with our extensive technical and managerial experience we pride ourselves that we are able to find the perfect match for your needs.
So if you are an looking for assistance with your recruitment needs please contact us and we would be pleased to talk to you.
Alternatively if you are looking for your next assignment we would also be very pleased to talk to you.
Contact Scott Carr, Head of Recruitment
Email: scott@rp-squared.com
Mobile: +44(0)7710142594
Skype: scott.carr1
Documents uploaded by user:
3_Company Profile_Recruitment_Mar14.pdf
0 Answer(s)
PLEASE LOGIN OR SIGN UP TO JOIN THE DISCUSSION
---
Support Spread
We need the support of our members to keep our forum online. If you find the information on spread useful please consider a donation

Posted by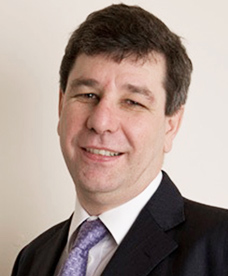 Related Discussions
---
Performance coaches urgently needed
---
Urgent need for a petroleum engineering job experience
---