Tank-cleaning
Dear all
At a recent CWOP that we facilitated, we got round to the topic of tank-cleaning.
Offshore rig
Casing is run and cemented prior to TCP perforation and then frac-pack
Previous fluid = SOBM.
Next fluid = completion brine
The client had used a "semi-automatic" tank cleaning system in the past, but the Drilling Supervisor advised that it was a total waste of time and money, with human intervention needed all along.
It was also intended to minimise the volume of slops that needed to be sent ashore for disposal.
We are all uncomfortable with the notion of sending people into confined spaces for this kind of task.
I'm sure that our 3000 members have either experienced or are working on solutions to this.
We have (almost) stopped working at height and making super progress on hands-free, so what about this?
Bring it on!
8 Answer(s)
PLEASE LOGIN OR SIGN UP TO JOIN THE DISCUSSION
Posted by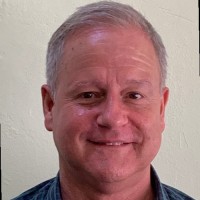 Related Discussions
---
Oxygen/Acetylene Generators
---
Exploding Battery
---
Floatation fo Bunkering Hoses
---
Pyrophoric Shale on Tubulars
---
SIMOPS Matrix - Concurrent Drilling, Construction & Production
---