Managing Supply Chain during Covid-19 Pandemic
Esteemed Forum Members,
We are all aware that we experiencing unprecedented times as a result of the Covid-19 pandemic and the impact this has on our economies. With governments lifting lockdowns and adopting a more risked based approach to managing Covid-19 hazard and thereby as a consequence allowing (or at least encouraging) the workforce returning to their place of work, I am wondering how this is managed by the oil & gas supply chain.
I am aware that Oil and Gas UK have published guidelines how to mitigate the risk of Covid-19 for the offshore UK workforce but as one would expect it does not address the commercial risks or impact.
Thus I am wondering how the supply chain, but in particular how Service Co and Drilling Co personnel, is managed by the various companies. The question I would like to receive a response on:
Are suppliers invoicing their buyers or clients for crews / personnel in quarantine prior to travel offshore? (i.e. I am aware that some operators have personnel mobilised 48 hours before travelling offshore to undergo Covid-19 testing). And if so, is this at full rate or a special rate? Or zero rate?
Are you aware of (and can you share) any additional contractual terms & conditions created and included in contracts as a result of the pandemic?
Appreciate any response on this post.
Many thanks in advance,
Harald Benning
8 Answer(s)
PLEASE LOGIN OR SIGN UP TO JOIN THE DISCUSSION
---
Support Spread
We need the support of our members to keep our forum online. If you find the information on spread useful please consider a donation

Posted by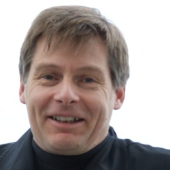 Related Discussions
---
Contract Tender Documents
---
Incentive ideas for constructing Integrated Services Project -Lump Sum type well contracts
---
Technical Evaluation of OCTG Tenders
---
Survey Enhancing Operational Performance Through Novel Risked Based Contracting Strategies for the Upstream Oil & Gas Industry
---