COVID-19 protocol at the Wellsite: Are personnel wearing masks?
Dear all
At a recent MPD x DWOP here in Indonesia, the HSE group discussion raised a very interesting question. We'd like to share this with members and see how you are minimising the potential for COVID-19 spreading on the wellsite.
Equipment is sprayed with disinfectant in the yard
In some offshore places, we hear that equipment is isolated for up to three (3) days before being handle
Personnel undergo all kinds of quarantine and tests before being allowed to the rig
Questions:
What about the supply boat equipment and personnel?
What other ways have you identified that COVID-19 can reach your wellsite and what precautions are you taking?
What precautions are taken on the wellsite to control an outbreak?
Are personnel required to wear masks at all times?
How are meal times handled?
What else are member organisations doing?
Thanks and kind regards
Dave
4 Answer(s)
PLEASE LOGIN OR SIGN UP TO JOIN THE DISCUSSION
Posted by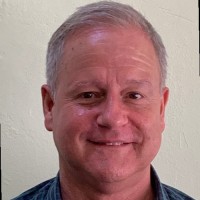 Related Discussions
---