Alternative to rig crane for deploying VSP air-gun
Dear members
At a recent virtual-DWOP in Aspac region, the team were discussing how to avoid tying up the rig crane for deploying VSP guns. The reason is that the well-test spread is being rigged up and the use of a crane would delay the rig-up.
Without going into why the Welltest spread is being rigged up so close to being needed, we'd like to hear what effective solutions our members have used to deploy VSP air-guns. This is a jackup in ca. 100 m water-depth.
One solution being looked at is using a "moon-pool" tugger.
So, what solutions have you applied and what (if any) lessons learnt?
Many thanks
Dave
5 Answer(s)
PLEASE LOGIN OR SIGN UP TO JOIN THE DISCUSSION
Posted by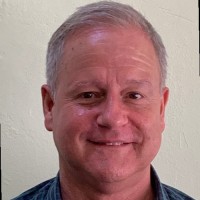 Related Discussions
---
Use of VIT for deepwater welltest riser
---
Reservoir pressure and Fluid sampling
---
Pump out into wellbore during Pressure/sampling
---
Sponge Coring
---
Resistivity Logs
---