Free Training courses (Drilling Cost Reduction, Basic Well Control and Many More)
Dear all
We are delighted to offer, via industry expert Steve Devereux, the following free eLearning modules for legal, insurance and other professionals involved in Drilling related disputes.
Also Drilling technical subjects for Drilling professionals.
All are free to take and are designed to take up to 30 minutes. You can view a short video showing how to navigate here.
Basic Well Control Theory
Drilling Cost Reduction
See also: https://www.drilling-expert.legal/eLearning
Kind regards
Dave
1 Answer(s)
PLEASE LOGIN OR SIGN UP TO JOIN THE DISCUSSION
---
Support Spread
We need the support of our members to keep our forum online. If you find the information on spread useful please consider a donation

Posted by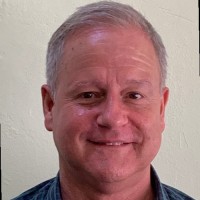 Related Discussions
---
Drilling Superintendent Training
---
Deepwater Training Course
---
RACI Matrix (Roles and Responsibilities) for Completion Ops
---
Drilling Video
---
20 days free online training program on how to plan/design an extended reac
---