rp-squared launches Coaching Academy
Relentless Pursuit of Perfection is pleased to announce that it has launched a 'Coaching Academy'.
This was driven by our desire to properly prepare our own wellsite and office coaches to deliver the highest standards of service to our valued clients. Market research suggests that wells teams might also want to train the entire group in this and then spend a day tailoring their own work systems.
Whilst preparing the syllabus (attached) we realised that some companies might wish to train their own 'internal coaches' and 'performance champions' to better appreciate what's involved.
Attendees will learn the 'hard skills' (tools) and, just as important, the 'soft skills'.
This will be heavily based on our behavioural-based performance model, Living the Limit, and the Enabling Environment.
The first course will run 1-4 July 2013 in Kuala Lumpur. Places are limited for all sessions to a maximum of 15 participants.
There will be further sessions at locations around the world, subject to demand.
Please contact us on academy@rp-squared.com
Documents uploaded by user:
RP2 Academy Course Outline_03.pdf
1 Answer(s)
PLEASE LOGIN OR SIGN UP TO JOIN THE DISCUSSION
---
Support Spread
We need the support of our members to keep our forum online. If you find the information on spread useful please consider a donation

Posted by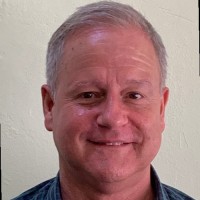 Related Discussions
---
Rp-squared awarded Performance Contract in Malaysia
---
The Perfect Day
---
rp-squared planning DWOP in Kurdistan - "Helping Hands" feedback from Holland
---
Steve Devereux to join rp-squared team
---
Seasons Greetings
---