Steve Devereux to join rp-squared team
We are pleased to announce that Steve Devereux will be joining our team as a Lead Facilitator. Steve brings with him a wealth of technical experience as well as business insight (he set up drillers dot com).
After an initial training period (Deepwater DWOPs in Jakarta and West Africa), Steve will complete his current assignment as Drilling Supt with a major Oil Co and join us "full time".
This adds to the existing team of Dave Taylor and John Sands. We will be adding a fourth facilitator towards the end of this year.
On the coaching front, our team that was so well-received in bp Indonesia is now relocating to the UAE for a "DTL Revitalisation Programme" and our team in PNG continue to provide "Helping Hands"-type support in difficult terrain and circumstances.
We are also on standby for some other exciting opportunities.
Please find attached the latest Company Profile.
Documents uploaded by user:
56_ Company Profile_15Aug14-print.pdf
5 Answer(s)
PLEASE LOGIN OR SIGN UP TO JOIN THE DISCUSSION
---
Support Spread
We need the support of our members to keep our forum online. If you find the information on spread useful please consider a donation

Posted by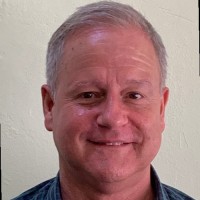 Related Discussions
---
Rp-squared awarded Performance Contract in Malaysia
---
The Perfect Day
---
rp-squared launches Coaching Academy
---
rp-squared planning DWOP in Kurdistan - "Helping Hands" feedback from Holland
---
Seasons Greetings
---