We are thinning out again - members who don't contribute or ask to continue membership will have to leave us
Friends
It's been great to see the positive responses to some of the recent posts.
I'd like to remind you that this is an "active" forum.
Our tracking helps see how active our members have been, and thanks again to those who share experience with an open heart.
We are about to start another culling exercise (chopping out DEAD WOOD), to ensure that this forum is ONLY populated by like-minded people.
You won't hear from us if you have participated within the past two (2) years.
Others will be tagged with a 4 day grace period to show you are alive. After that …
Kind regards
Dave
6 Answer(s)
PLEASE LOGIN OR SIGN UP TO JOIN THE DISCUSSION
---
Support Spread
We need the support of our members to keep our forum online. If you find the information on spread useful please consider a donation

Posted by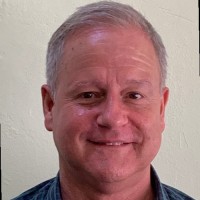 Related Discussions
---
Rp-squared awarded Performance Contract in Malaysia
---
The Perfect Day
---
rp-squared launches Coaching Academy
---
rp-squared planning DWOP in Kurdistan - "Helping Hands" feedback from Holland
---
Steve Devereux to join rp-squared team
---