Relentless Pursuit wins "Helping hands" contract - starts performance contract in Indonesia
Relentless Pursuit of Perfection is pleased to announce that it has successfully started up a performance contract with bp Indonesia, on the Tangguh Exploration & Appraisal Project; which is being drilled with the COSL Bos jack-up.
We are providing a residential Office Co-ordinator and two wellsite coaches, one of whom is our first Indonesian employee. We were able to tap into the work that we did for this same bp group 2007-2009 including the full review of the 1400 lessons that we captured then.
We have also been awarded a shorter-term contract to provide our experienced ex-toolpushers and OIMs in an advisory capacity for a client in Europe. We have called this "Helping hands" to diffentiate this from a "safety toolpusher" role. Our contribution will be as much about guiding the less-experienced members of our 'patch to understand how to do the job effectively, making them look good and feel good about their work.
Contact dave@relentlesspursuit.co.uk for more information about this, and our other services: Team Alignment & Motivation, Recruitment, DWOP, HAZOPs & Risk Assessment, After-Action Review.
And visit
www.rp-squared.com
1 Answer(s)
PLEASE LOGIN OR SIGN UP TO JOIN THE DISCUSSION
---
Support Spread
We need the support of our members to keep our forum online. If you find the information on spread useful please consider a donation

Posted by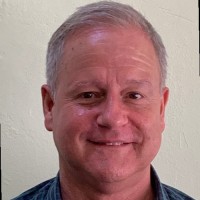 Related Discussions
---
Expectations Workshops (PNG)
---
Looking for (D)TL coaches to work offshore SE Asia
---
**MoVember ** SPREAD and Relentless Pursuit .. support Movember
---
rp-squared completes third DWOP in Kurdistan - recruiting another facilitator
---
rp-squared returns to Papua New Guinea, also completes series of Deepwater DWOPs
---