Happy New Year 2018
Hi folks
We ended 2017 with:
2401 members
1005 Discussions on the system; average of 4 responses per thread
2.96 million hits since we started
** If you like this free site, please pass on to your friends and colleagues with a recommendation that they join **
Relentless Pursuit of Perfection (the host company) had a bumper year with 32 Workshops in 14 countries:
DWOPs
HAZOPs (MPD x PMCD)
CWOPs
"Performance in the Well Delivery Process"
AARs
"Target Setting"
Well-Specific Risk Assessment
Operational Leadership
Clients included: BP, Cairn Energy, Denovo, DNO, Hexindo, Kangean, Medco, MOL, OMV-Petrom,, Oranje-Nassau Energie, Providence Resources, Repsol, Sasol, Total, Wintershall, Woodside.
We only provide one wellsite performance coaching team, and would like to get these experts off the bench and onto a rig near you.
Please contact dave@rp-squared.com for a no obligation quote.
Best wishes
Dave
0 Answer(s)
PLEASE LOGIN OR SIGN UP TO JOIN THE DISCUSSION
---
Support Spread
We need the support of our members to keep our forum online. If you find the information on spread useful please consider a donation

Posted by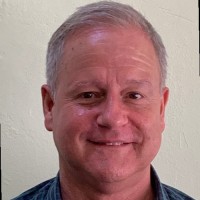 Related Discussions
---
Expectations Workshops (PNG)
---
Looking for (D)TL coaches to work offshore SE Asia
---
**MoVember ** SPREAD and Relentless Pursuit .. support Movember
---
Relentless Pursuit wins "Helping hands" contract - starts performance contract in Indonesia
---
rp-squared completes third DWOP in Kurdistan - recruiting another facilitator
---