Permission to feel PROUD
It's NOT just about the money – the explanation is embedded in this story – "SHARING IS CARING"
We are very pleased and proud that rp-squared have just finished our 10th & 11th virtual (online) Workshops; for an IOC that is drilling an extensive wildcat ("frontier") Exploration campaign in Mexico.
The workshops were a DWOP & an HSE x DWOP, the latter including a thorough briefing about the regulatory framework.

Ove rfour (4) sessions, we welcomed 120 people (who had all been extensively trained in our 'Beyond Video Conferencing' delivery model).

Attendees joined from:
· USA
o Houston, New York, Katy, New Orleans, Dallas, Knoxville, Sunningvale, Heritage Point, Galveston
· Mexico
o Tampico, Mexico City, Villahermosa, Veracruz, Carmen, Xalapa, Cunduacan, and THE RIG
· United Kingdom
o Edinburgh, Inverurie, Aberdeen
· Canada
o Calgary, Lake County
· Ecuador
o Quito
· Colombia
o Bogota
· Indonesia
o Jakarta)

The technical break-out groups worked through 128 post-it notes, contributing a further 135 notes to the 'shared workspace' for a total of 263 discussion items. This led to 44 actions on the Action LOG (the same tool we use when providing HSE-Performance Coaches).

The HSE Groups Discussion raised 31 questions which resulted in an additional 33 responses.
Comments from participants:
" The virtual white board was excellent, best replacement so far for the stickies. Superb format, excellent facilitation",Well Engineering Mgr
"This is a win!", Drilling Supt
"I think you guys did an outstanding job", Drilling Supv
"Best virtual event I have attended", Service Co Co-ordinator
"Very well coordinated and exceptional opportunity to minimize the risk of contagion due to COVID-19, but while still carrying out this important part of the project for all", Service Co Co-ordinator
We are now in final preparations for a DWOP-LWOP(Log)-SWOP (Supply) for a client in KL.
But the most joyful moment this week was inspired by the winner of the quiz that we held during the DWOP. We donate to a charity of the winner's choice.
Here's what she had to say, "Thank you very much for increasing the donation and again for encouraging us to think about others".
I did another donation inspired by this one to clean the oceans.
Now that's why we like to feel we made a difference!
Interested to know more? Ping me an email on dave@rp-squared.com
1 Answer(s)
PLEASE LOGIN OR SIGN UP TO JOIN THE DISCUSSION
---
Support Spread
We need the support of our members to keep our forum online. If you find the information on spread useful please consider a donation

Posted by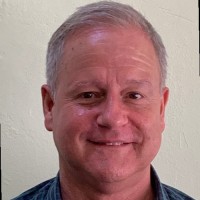 Related Discussions
---
Expectations Workshops (PNG)
---
Looking for (D)TL coaches to work offshore SE Asia
---
**MoVember ** SPREAD and Relentless Pursuit .. support Movember
---
Relentless Pursuit wins "Helping hands" contract - starts performance contract in Indonesia
---
rp-squared completes third DWOP in Kurdistan - recruiting another facilitator
---