Not just (D-C-T-L-S)WOP but also SIMOPS-COMOPS
Dear members
Last year was tough for us all and we're still not yet "out of the woods".
We're pleased to report four (4) more Beyond-Video-Conferencing workshops held this year with our first two-clients-on-the-same day(s) happening soon.
2021 year started with a repeat client (Norway) and a DWOP, LWOP (Log) and SWOP (Supply).
When asked how we could make these sessions more like F2F, a senior client rep replied, "Why would you want to do that?! I think that this is better than Face-to-Face. I think there is more active participation in these sessions then the face-toaface sessions."
The next client was the HSE Dept of an Australian O&G Co. They commissioned a SIMOPS-COMOPS workshop, having found that a prior HAZID (Risk Assessment) had not managed to engage the rig team, who were dialling in remotely.
Here's what the Drilling Co Wellsite Rig Manager had to say when asked what he liked, "Team work involved in MOPO. Everyone had input on job planning and assessment. This proves that large scale meeting can be done in this format rather than committing personal time to meet in person. I feel like the sessions were more like face to face."
So there you have it, ladies & gentlemen!
If you can't wait for the next update (simultaneous clients in UAE & Indonesia), drop me a line to book a free online demo. We'll do our best to squeeze you in!

dave@rp-squared.com


Documents uploaded by user:
0 Answer(s)
PLEASE LOGIN OR SIGN UP TO JOIN THE DISCUSSION
---
Support Spread
We need the support of our members to keep our forum online. If you find the information on spread useful please consider a donation

Posted by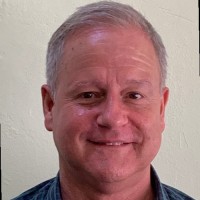 Related Discussions
---
Expectations Workshops (PNG)
---
Looking for (D)TL coaches to work offshore SE Asia
---
**MoVember ** SPREAD and Relentless Pursuit .. support Movember
---
Relentless Pursuit wins "Helping hands" contract - starts performance contract in Indonesia
---
rp-squared completes third DWOP in Kurdistan - recruiting another facilitator
---