Bragging Rights: Look Back and Forward
Dear members
As we look forward into 2023, it's also quite interesting to look back into 2022.
I'd like to share with you a few facts about rp-squared and rp-squared MANAGED PROJECTS, not all of which would spring to mind:
38 x Workshops (cumulative = 580; in 65 countries; for 303 teams)

6 x hybrid (cumulative = 8)
21 x fully online (cumulative = 83)
DWOPs
CWOPs
TWOPs
AWOPs
Intercept Well on Paper
AAR
MPD x HAZID-HAZOP
CO2 Injection Risk Assessment
SIMOPS Review
FPSO Flowline Disconnection Constructability Review
Performance Focus Sessions
Performance Seminars

2 x Coaching Contracts
Operations in:

UK
Australia (and and offshore)
Israel
Gabon
Netherlands
Kurdistan
Caribbean
Japan
Malaysia-Thailand JDA
Malaysia
Pakistan
Austria
Azerbaijan
Namibia
Indonesia
Ukraine (delivered free-of-charge; it was the least that we could do)

Public Presentations

"If your Drilling Department was an Airline, would you fly with them?"
And as we move into 2023, we are well-advanced into:
Perfect start-up Workshops; integrated with WOCRM (Human Factors) and MENTALISM
Well Design Review (the first part of Well Examination)
Completion Design Study
Seismic Support Services
Plus already lined up: CWOPs and DWOPs in Europe, Australasia, Africa, North Africa, US and Middle East
Please take a look at the attachment and then ask yourself, "how can we get rp-squared involved in bringing out the best in our teams".
You know how to contact us.
Kind regards
Dave
Documents uploaded by user:
121_Co Profile_Short version_04Jan23.pdf
0 Answer(s)
PLEASE LOGIN OR SIGN UP TO JOIN THE DISCUSSION
---
Support Spread
We need the support of our members to keep our forum online. If you find the information on spread useful please consider a donation

Posted by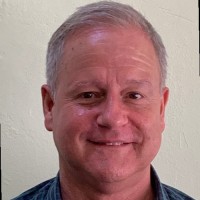 Related Discussions
---
Expectations Workshops (PNG)
---
Looking for (D)TL coaches to work offshore SE Asia
---
**MoVember ** SPREAD and Relentless Pursuit .. support Movember
---
Relentless Pursuit wins "Helping hands" contract - starts performance contract in Indonesia
---
rp-squared completes third DWOP in Kurdistan - recruiting another facilitator
---